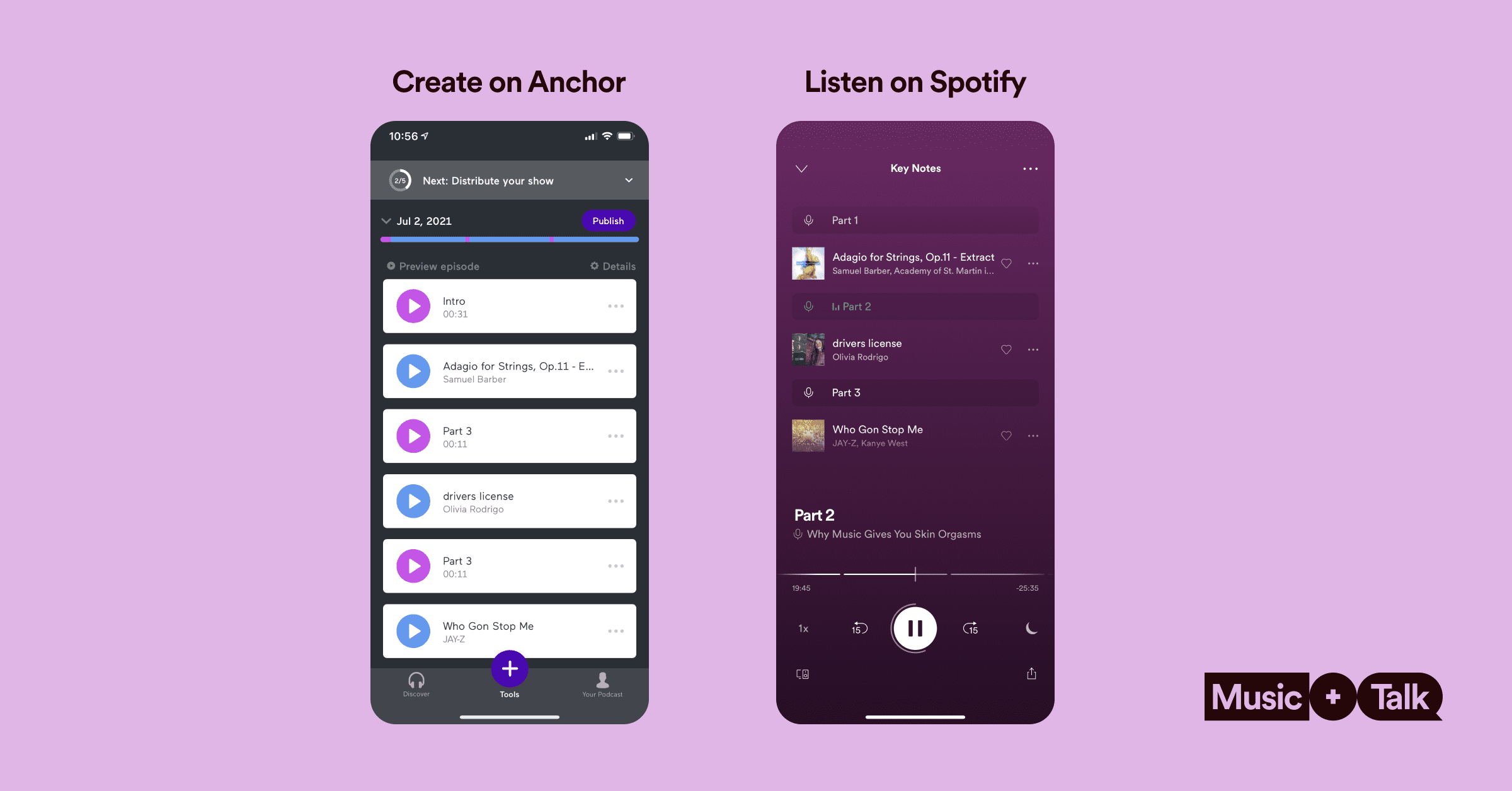 Spotify now let you use music in your podcast
Spotify today introduces the an update to its Music + Talk feature. This means creators and listeners now have access to the feature, where the streaming service makes it possible to combine music with personal spoken commentary. Music + Talk gives podcasters and music lovers the opportunity to create their own podcast using Spotify's 70 million songs.
Create and listen 
Anchor's tool allows podcasters and music lovers to create content around the music they play and provide depth by talking about the songs they listen to. The shows are similar to an extensive playlist but can be listened to in the form of an episode. For listeners, Music + Talk offers new opportunities for discovery. You can discover the music in an episode and mark or save a song as a favorite, just like a normal playlist.
21 Countries
Music + Talk is now available to creators in the U.S., U.K., Canada, Australia, New Zealand, Ireland, Japan, India, Philippines, Indonesia, France, Germany, Spain, Italy, Netherlands, Sweden, Mexico, Brazil, Chile, Argentina, and Colombia.