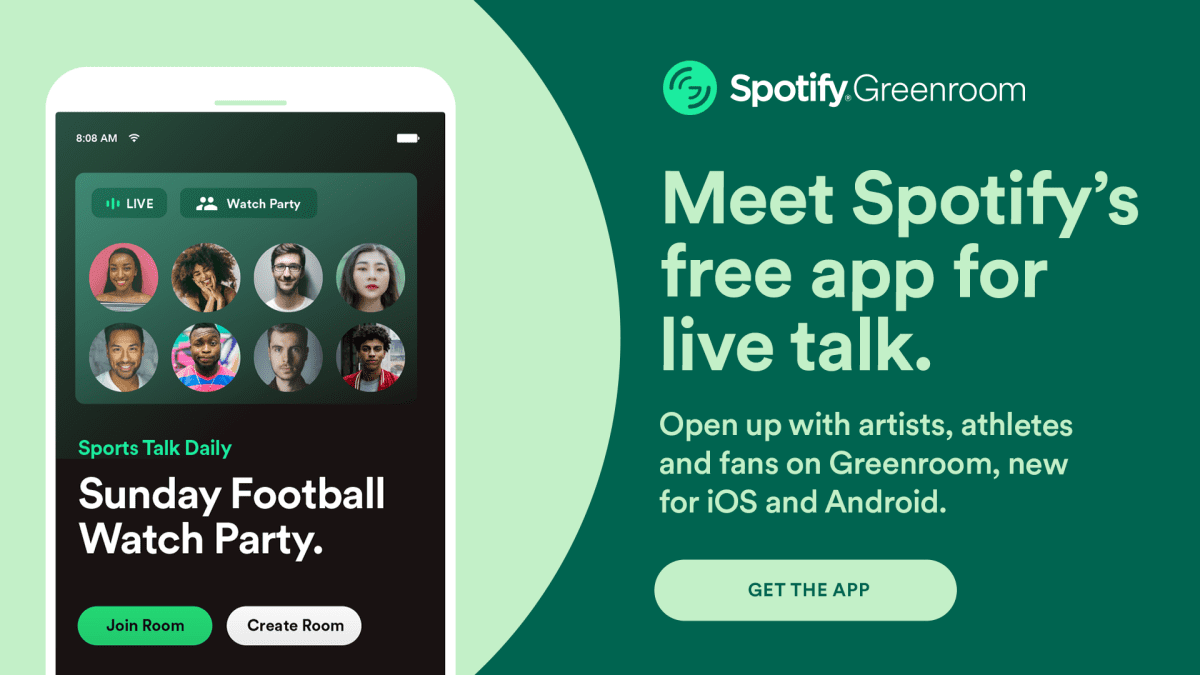 Spotify introduces Greenroom
Spotify has rolled out its own audio chat app, the music service reported Wednesday. Spotify Greenroom allows users to start and follow conversations, just like Clubhouse. The app is available for Android and iOS.
To use the app, users log in with their Spotify account. All users can set up a conversation room or join a conversation. Conversations can be recorded and the rooms also feature a written chat function.
Greenroom was previously known as Locker Room and was developed by Betty Labs. The app had the same functions as Greenroom, but was aimed at sports fans. Spotify bought Betty Labs in March and then decided to release Locker Room under a new name. In addition, Spotify wants to reach more audiences with the app.
In the summer, Spotify also wants to set up a system for users who want to make money via Greenroom, called Spotify Creator Fund. According to the music service, more information about that program will be available soon.