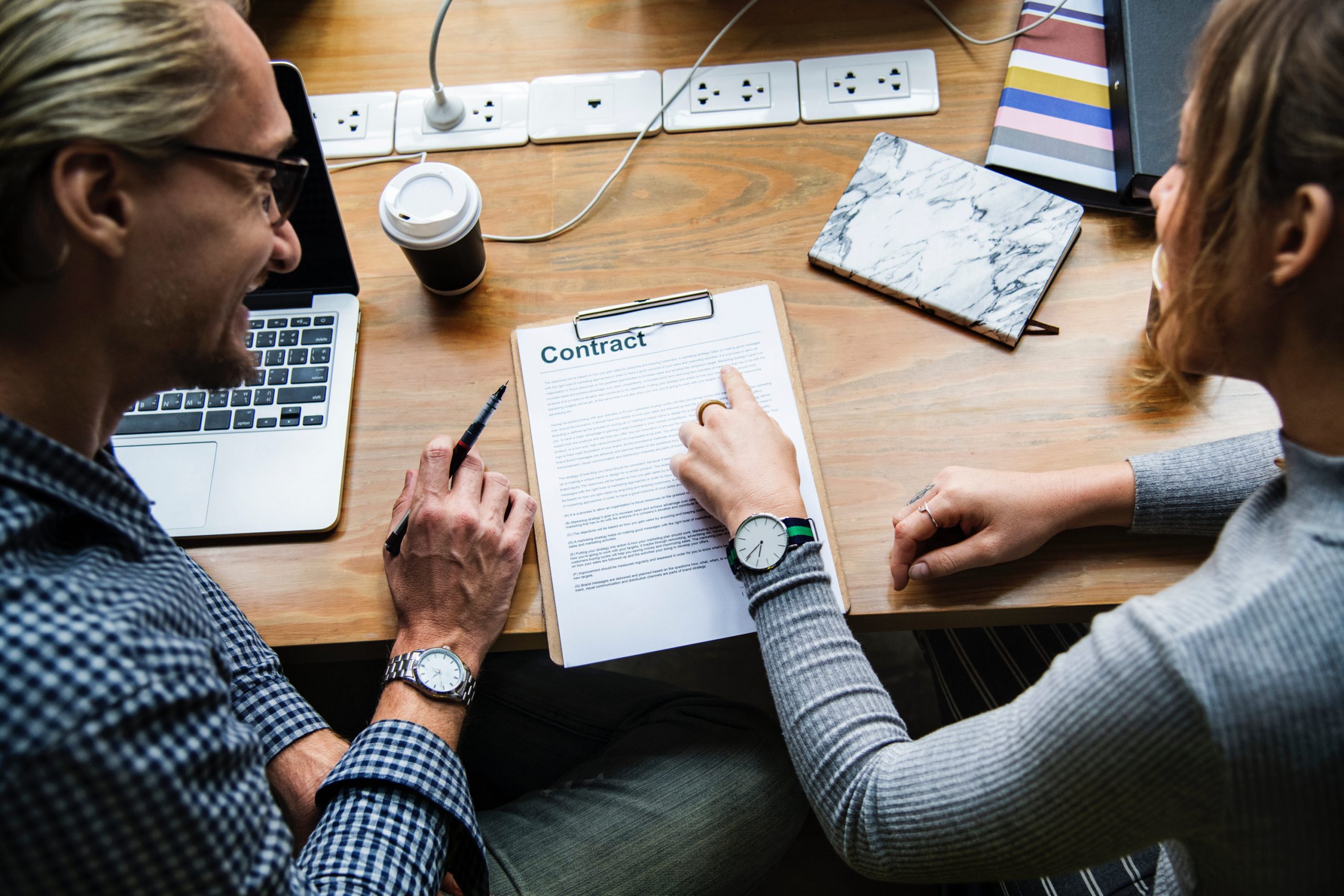 DJ Contract Tips: What Every Contract Should Have
[vc_row][vc_column width="1/1″][vc_column_text]In this two-part series, we're discussing why it's important to have quality documents for running a high volume of mobile DJ events. Even if your bread and butter are club gigs, anything you can do to better organize your backend for more involved mobile events is a win. Done correctly, great contracts and signed documents help to eliminate stress and worry for you and your clients.
This article is part 1 – focusing on mobile DJ contracts and key language you'll want to consider including in them. Including these points will not only protect you and your client but can also set forward provisions that should be met by your client and the venues you're working in.
[/vc_column_text][/vc_column][/vc_row][vc_row row_height_percent="0″ back_color="color-dfgh" overlay_alpha="50″ gutter_size="3″ column_width_percent="100″ shift_y="0″ z_index="0″][vc_column width="1/1″][vc_column_text]
Please note: this article makes suggestions but does not constitute legal advice.
Invest in getting proper legal advice from a licensed professional in your respective region. Lawyers cost the most – so if they're out of your price range, paralegals are a good alternative. Still too expensive? Consider a certified contractor who drafts contracts regularly. Take them a solid draft using the points in this article – this will help speed up the process of getting a contract
[/vc_column_text][/vc_column][/vc_row][vc_row][vc_column width="1/1″][vc_column_text]
Why Are Well-Designed DJ Contracts Important?
You can totally work using vague or basic contracts that just lay out event dates, time, location, fees, and nothing more. Once you start dealing with events with more specific booking demands and services, you'll want more of these specifics in writing. I like to always be on the ready for a contract to go awry. It hasn't happened in over 15+ years, but my contract protected me from contractually being forced to refund a client anything that wasn't warranted.
I do face nitpicking clients from time to time that for some reason think their otherwise perfectly-run event was a train wreck. But because I didn't fail to do my job, the contract for the event stands. A good contract can get you paid in these difficult situations – but it can't help you avoid a bad review later on.
What Should Be In All DJ Event Contracts?
Every contract should have all the event details, client's personal information, address, cell, email, the venues info, contact information, services being booked, total time contracted for, event date, event type, total booked fees, deposit amount and due date, balance amount and due date, and likely more things specific to your services.
You can find examples of mobile DJ contracts on the internet which are great starting points that you just customize to your liking and needs – here's a free example one on Pandadoc.
Contracts Should Be Fair To You and The Client
Outside of all the provisions (which I'll cover next), contracts should be pretty fair to your client on a legal and financial level. Clients should know they are bound to hiring your services with very limited options to get out of them once signed. In the same respect, clients should know you can't just – on a whim – cancel their booking. That would be leaving them with little to no legal standing if they chose to go after you for being an inferior vendor. The language needed for this varies from state to state/Country to country so just seek out some legal advice for your locality.
Deposit, Payment Terms, and Refunds
Yet again, terms for deposit, balance, refunds, and cancellations made by either party should be stated in a way that is clearly fair to both parties. Here are a few tips.
Ask for a 50% deposit with a signed contract
Make deposits non-refundable in the contract, but use your best judgment if a client does cancel. After all, they'll remember your customer service and humanity and might refer you to a friend even though you didn't get to DJ their event.
Require the balance payment due before the day of the event for all private events, but allow invoicing or billing for companies/corporations/schools/government agencies since they deal with finance offices that can only cut checks certain times of the month
[/vc_column_text][/vc_column][/vc_row][vc_row][vc_column width="2/3″][vc_custom_heading]Want to enjoy some fresh music?[/vc_custom_heading][vc_column_text]Subscribe to NOXU Radio, your monthly dose of house music. Each month we present you the hottest releases. Need some music for the gym or to play in the car. NOXU Radio brings the party straight to you![/vc_column_text][vc_row_inner][vc_column_inner width="1/2″][vc_button button_color="color-iopl" size="btn-xl" radius="btn-round" border_width="0″ link="url:https%3A%2F%2Fitunes.apple.com%2Fus%2Fpodcast%2Fnoxu-radio%2Fid1097141236%3Fmt%3D2||target:%20_blank|"]NOXU Radio On Spotify [/vc_button][/vc_column_inner][vc_column_inner width="1/2″][vc_button button_color="color-zsdf" size="btn-xl" radius="btn-round" border_width="0″ link="url:https%3A%2F%2Fitunes.apple.com%2Fus%2Fpodcast%2Fnoxu-radio%2Fid1097141236%3Fmt%3D2||target:%20_blank|"]NOXU Radio On Apple Podcast [/vc_button][/vc_column_inner][/vc_row_inner][/vc_column][vc_column width="1/3″][vc_single_image media="66243″ media_width_percent="100″ media_link="url:http%3A%2F%2Fradio.noxu-recordings.com||target:%20_blank|"][/vc_column][/vc_row]