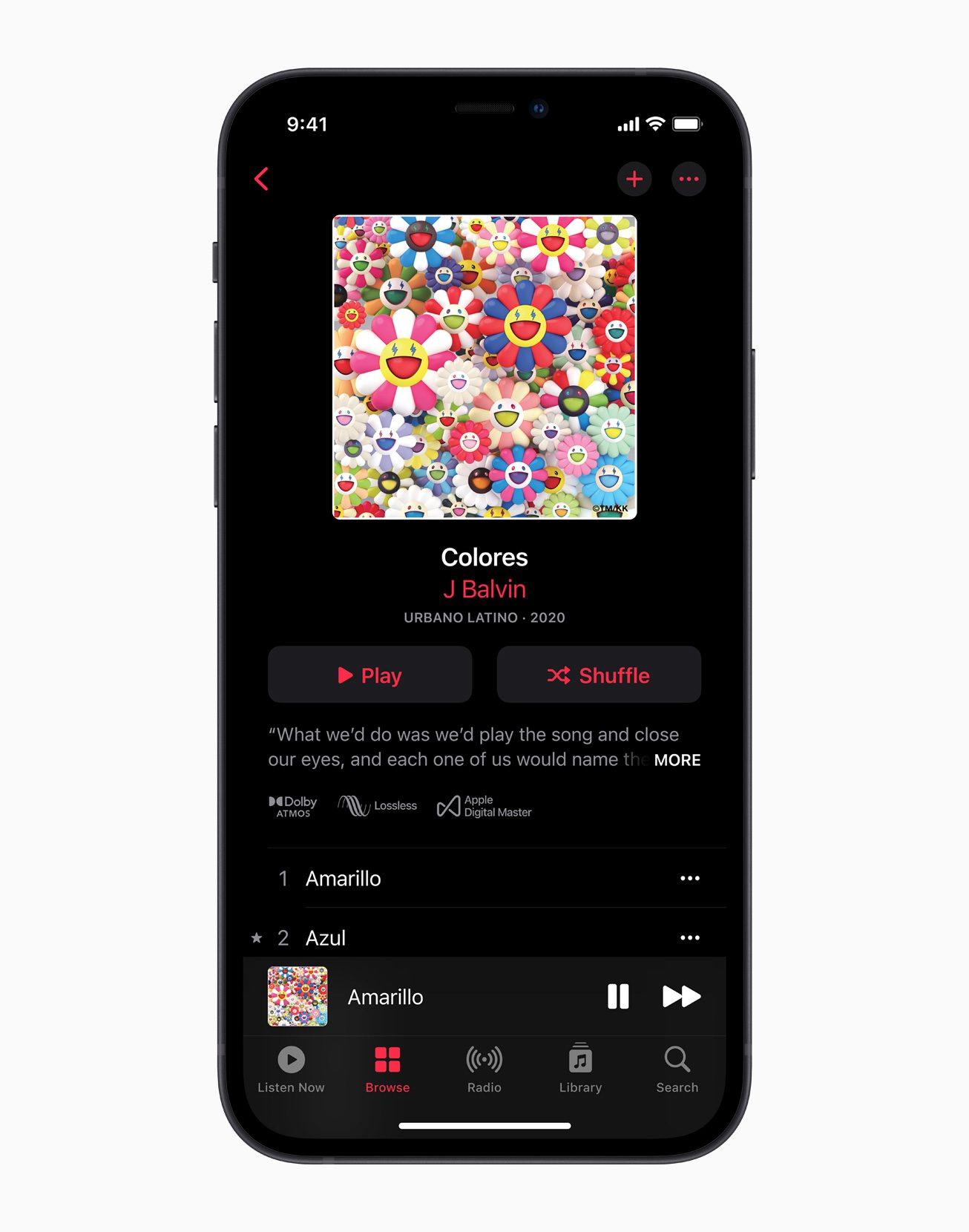 Apple announces lossless Apple Music is coming
In June 2021 Apple Music will get two big updates: support for high-quality lossless audio and for spatial audio through Dolby Atmos. To bring industry-leading sound quality to subscribers, at no extra cost. Spatial Audio gives artists the opportunity to create immersive audio experiences for their fans with true multidimensional sound and clarity.
Apple claims that subscribers will also be able to listen to more than 75 million songs in Lossless Audio. This gives artists the chance to share their music the way it is created in the studio.
Apple is bringing Spatial Audio with support for Dolby Atmos to Apple Music. Dolby Atmos is a revolutionary, immersive audio experience that enables artists to mix music so the sound comes from all around and from above. By default, Apple Music will automatically play Dolby Atmos tracks on all AirPods and Beats headphones with an H1 or W1 chip, as well as the built-in speakers in the latest versions of iPhone, iPad, and Mac. Apple Music will be adding new Dolby Atmos tracks constantly and will be curating a special set of Dolby Atmos playlists to help listeners find the music they love. In addition, albums that are available in Dolby Atmos will have a badge on the detail page for easy discovery.
To turn on lossless audio, subscribers must run the latest version of Apple Music and can go to Settings > Music > Audio Quality. There, they can opt for different resolutions for different connections, like cellular, Wi-Fi, or for download.
Apple Music's lossless audio starts at CD quality, which is 16 bit at 44.1 kHz and goes up to 24 bit at 48 kHz natively on Apple devices. It tops out at 24 bit at 192 kHz. For the highest-quality lossless file, there's one major catch: subscribers will need external equipment to enjoy the 24-bit 192 kHz files, including a USB digital-to-analog converter.c
The next dimension of sound is coming.

Announcing #SpatialAudio, featuring #DolbyAtmos. pic.twitter.com/np8UjNusmF

— Apple Music (@AppleMusic) May 17, 2021